Det skulle gå 13 dagar ut i det nye året før det vart padletur på meg. Oddvinn og eg avtalte å møtast på Øyra i tretida slik at vi hadde halvannen time med lys. Faktisk går det an å merke at dagane vert litt lengre. Flott når det går an å bruke ettermiddagane til padling att.
Vi padla til Flatøyna der begge to måtte strekke på sovande bein. Eg hadde Greenlanden i dag (difor bein som søv..) og Oddvinn hadde Exciten med litt for "tight" sparkebrett. Her er utsikt frå Flatøyna og sørover: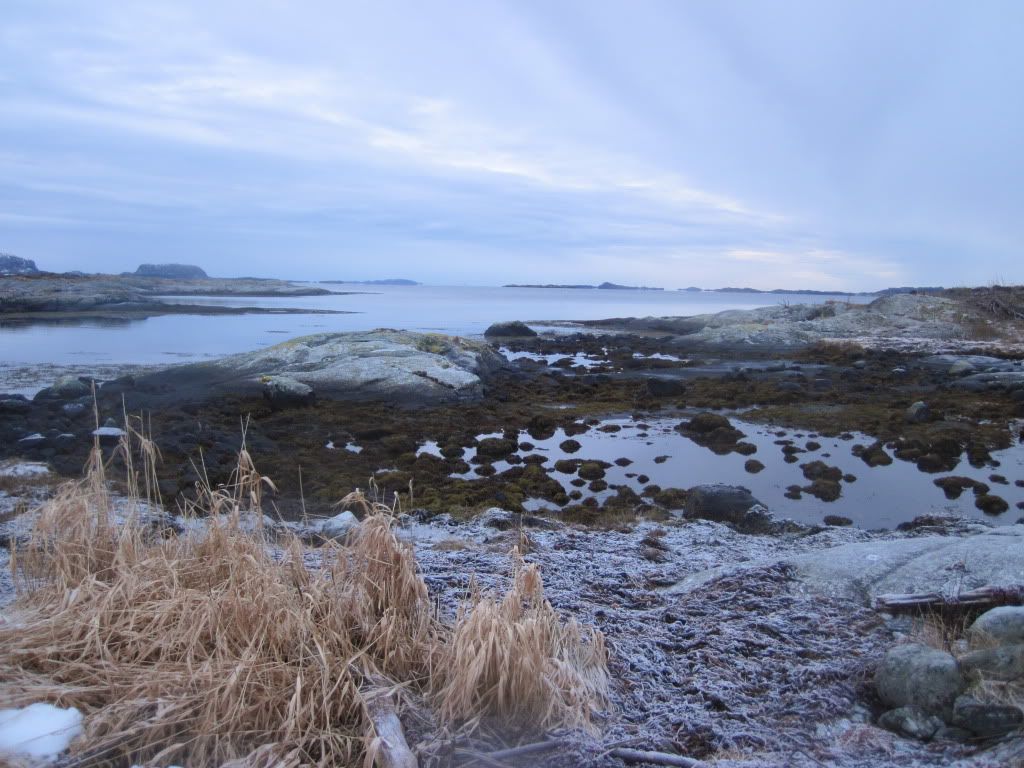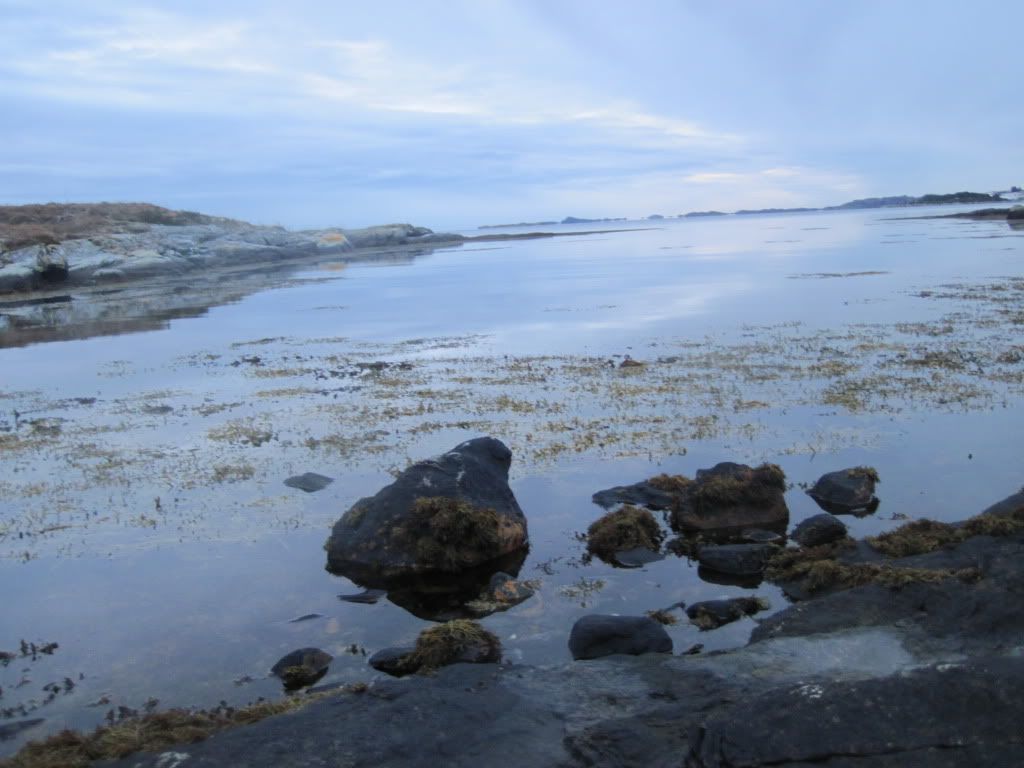 Stille og fint på sjøen i dag. På bilete under ER det faktisk to kajakkar, men den eine er godt kamuflert. Kanskje noko å tenkje på når ein padlar i skumringa. Tørrdrakta er gul og eg har lys på vesten, så heilt usynleg er eg ikkje..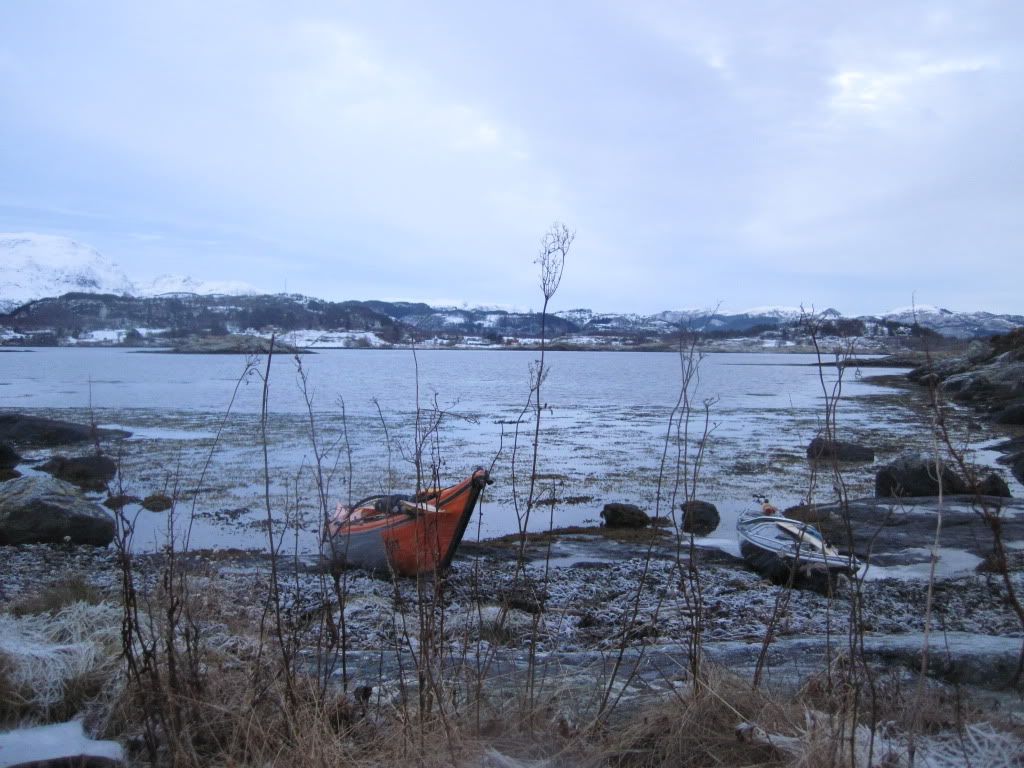 Under: Her kan det sjå ut som eg anten har "klakka til" Oddvinn eller at han tilber kajakken sin.. Fasiten er nok berre det at han stillar på sparkebrettet.. ;-)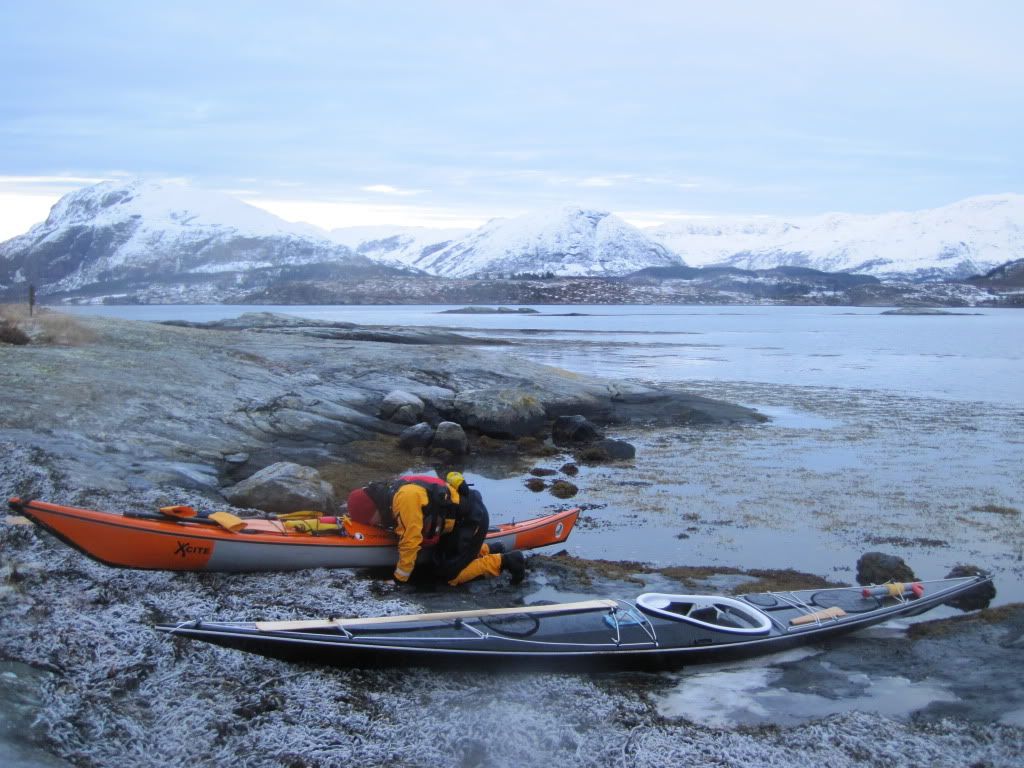 På veg innatt. Mørkret og kulden kom fort.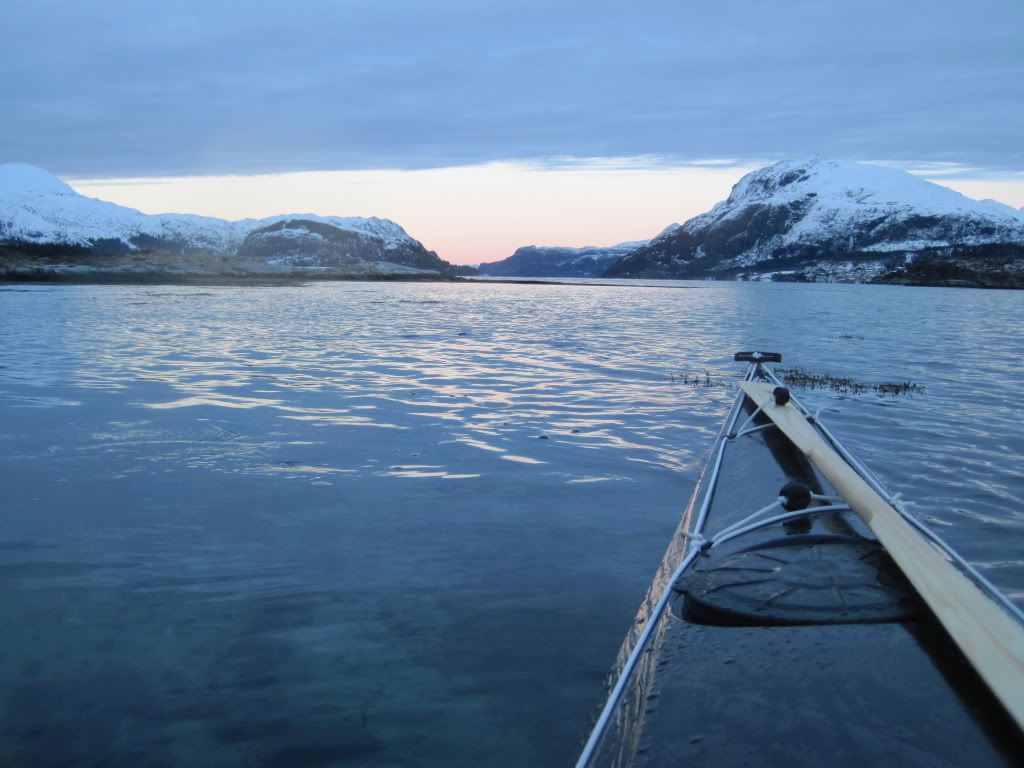 Askvoll i vinterdrakt: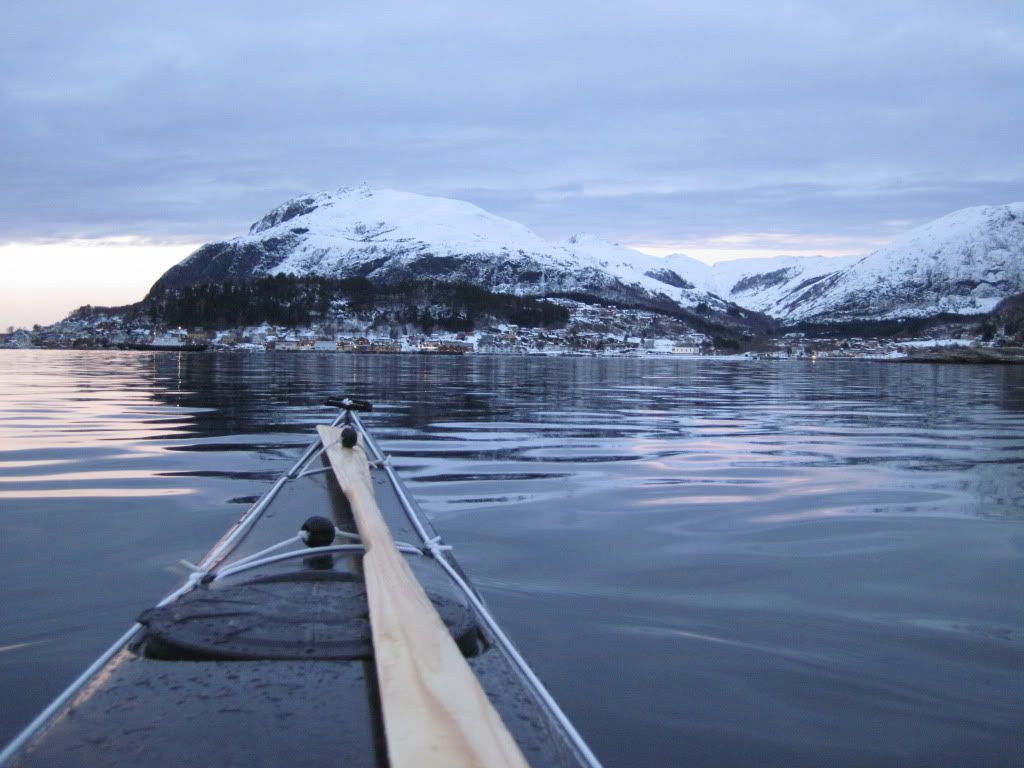 Oddvinn prøvde også ein rulle: